Sera Freeze Dried Artemia(Brine) Shrimp 7g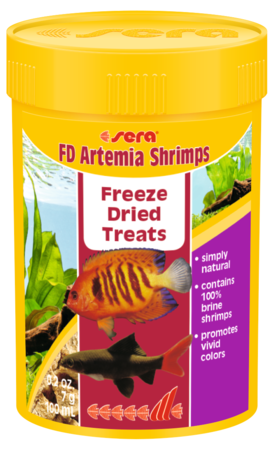 The delicacy for splendid color development


sera FD Artemia Shrimps is the natural, healthy delicacy consisting of 100% small brine shrimps for all fish and invertebrates in fresh and marine water.
The high amount of natural carotenoids supports optimal color development and strengthens disease resistance. Plenty of optimally digestible protein and omega fatty acids support healthy growth.
Due to the gentle freeze drying the valuable nutrients of the natural food are fully retained.
Guaranteed analysis
Min. Crude Protein 48.1%, Min. Crude Fat 5.0%, Max. Crude Fiber 4.8%, Max. Moisture 7.4%, Max. Crude Ash 19.5%.