GlasGarten Snail Dinner 27g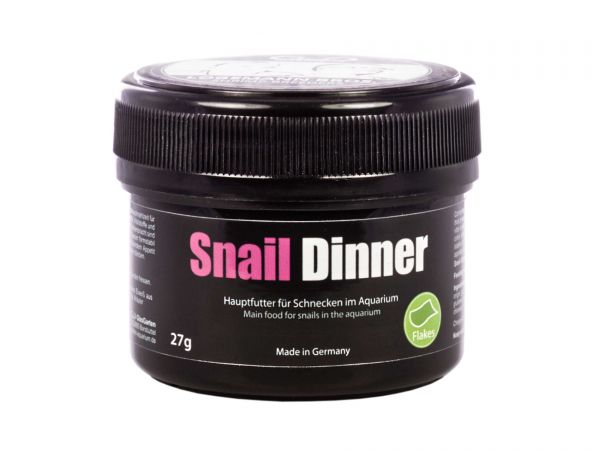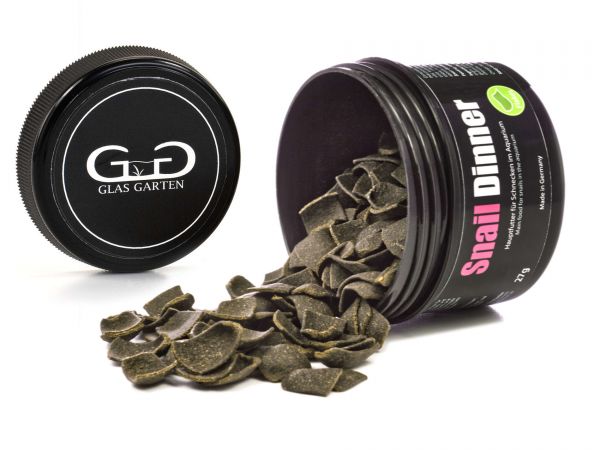 Complete food for freshwater snails in the aquarium - Snail Dinner  is the main food for every day that provides your pet snails with everything they need. It contains all the important nutrients, minerals, vital substances and natural vitamins they require for healthy development, strong shell, growth and colour intensity. Due to the special recipe and production, the snail feed Snail Dinner remains dimensionally stable in the water and is still tasty for snails even after a long time, so it is completely eaten if the appetite persists.
• The Snail Feed GlasGarten Snail Dinner is made with selected ingredients.
• Snail Dinner is dried gently so that all vitamins and nutrients are preserved.
• The food for Aquarium Snails Snail Dinner from GlasGarten is made of 100% natural ingredients.
Feeding recommendation
1-2 times daily as much as the snail eat within some hours.
Ingredients
Pumpkin, walnut leaves, protein extracts of vegetable origin, grain, bacterial protein from Corynebacterium glutamicum, minerals, insects, stinging nettle, carrot, chlorella, herbs
Available content: 27g
Form: Flakes / Chips
Made in Germany