GlasGarten Shrimp Snacks Leaves Mix 30g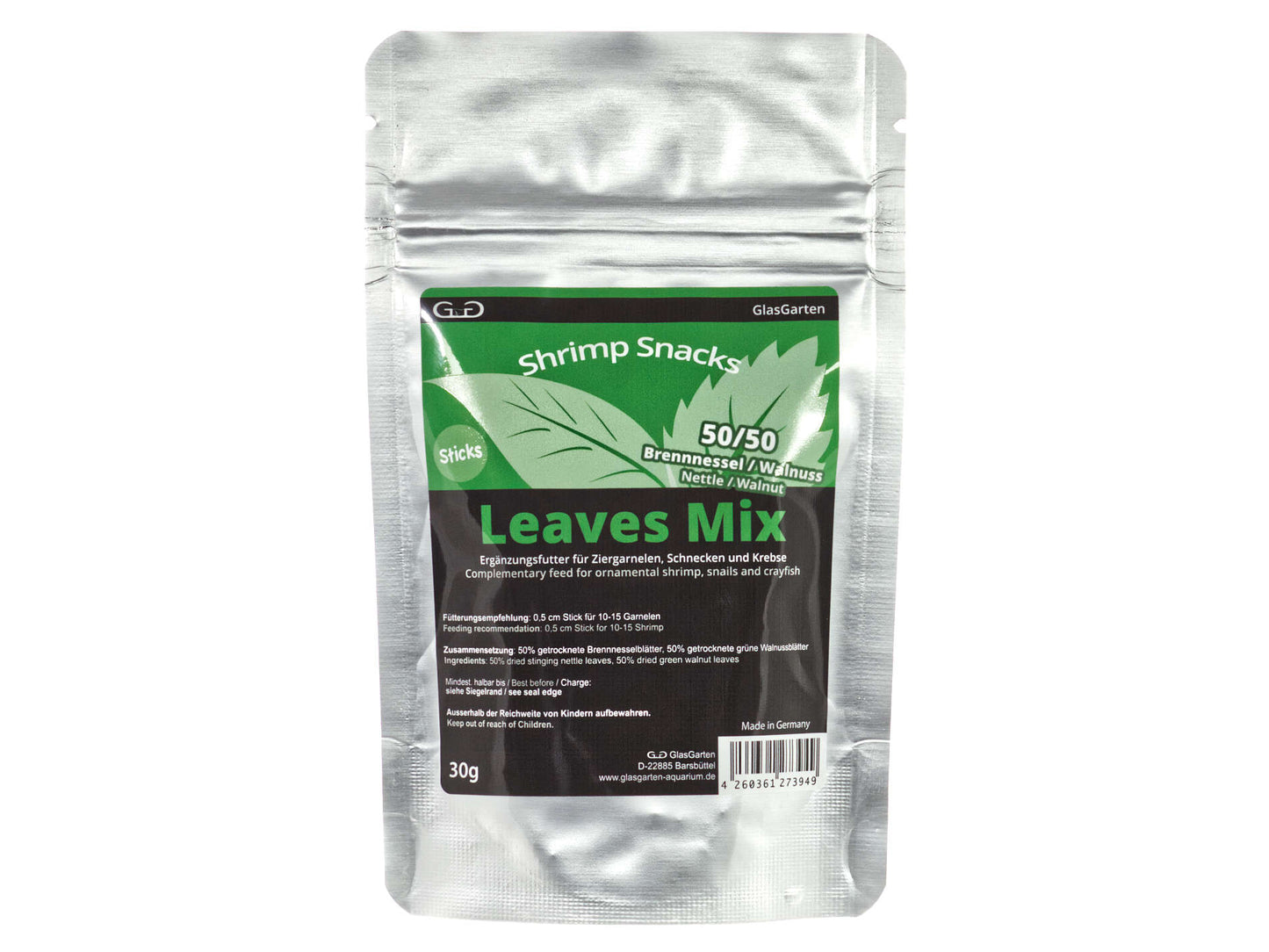 Our GlasGarten Shrimp Snacks are a yummy treat for your shrimp, snails and crayfish.
The Shrimp Snacks Leaves Mix Sticks from GlasGarten are a mixture of 50% stinging nettle leaves and 50% green walnut leaves. These leaf varieties are very popular in shrimp and snail keeping as well as their breeding, because the nettle is an important supplier of calcium, iron, magnesium and protein, with a high content of natural vitamins and walnut leaves are known for an antibacterial and fungal effect, they contain polyphenols such as tannins and essential oils. These leaf types green walnut and stinging nettle are particularly popular with shrimp, snails, crayfish and suckling catfish. They do not pollute the water and can remain in the aquarium until everything is eaten.
Before processing, the dried green walnut and stinging nettle leaves in Shrimp Snacks Leaves Mix are cut into small pieces and mixed homogeneously so that each stick contains both types of leaf.
Feeding recommendation
• 0,5 cm stick for 10-15 Shrimp
Ingredients
50% dried stinging nettle leaves, 50% dried green walnut leaves
Content: 30g
Form: Sticks
Made in Germany